"The way we deal with fear defines who we are."
- Colleen Patrick
Audio Book Narration demos.
Go to Colleen's Voice Talent page to hear demos of her work with audio book narration.
NEW! Colleen's latest audio book release!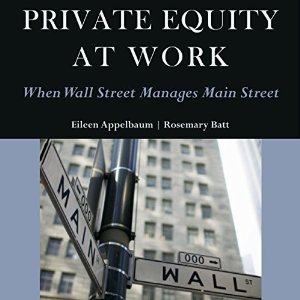 Private Equity at Work.
How did Mitt Romney get to be a billionaire? How are healthy businesses forced into debt, to lay off and outsource jobs, destroy the quality of their products and services, sell their assets, avoid paying taxes and pensions, and contribute to the economic decline of a community and the nation - legally? This book answers those questions with pure facts.


Laugh-Out-Loud Satirical Comedy Debuts on DVD & VOD Feb. 5th
"… a fast-paced and hilarious satire … sharp dialog and strong comic performances … packs in rapid-fire laughs …"
— Seattle International Film Festival

For Immediate Release — The laugh-out-loud satirical comedy, The Whole Truth, rolls onto DVD and VOD Feb. 5 from Green Apple Entertainment.
Angela Masters (Elisabeth Röhm, NBC's Heroes and Law & Order, Miss Congeniality 2, Deconstructing Harry) is an acting coach who makes it big … Not in Hollywood, but by coaching criminal defendants on how to work the system and win jury acquittals.
Washed up TV celeb Gary Langston (Sean Patrick Flanery, The Boondock Saints I and II, Simply Irresistible, Suicide Kings, Powder, The Grass Harp) – who's had a crush on Angela for years – continues to work with her, hoping for his next break or for her to notice him … whichever comes first.
After helping free ruthless mobster Yaro Maroslav (Eric Roberts, Runaway Train, Star 80, King of the Gypsies), Angela overhears him plan a heinous crime and he sets out to kill her. Police and prosecutors, annoyed by all the cases she's turned upside down, aren't so eager to help.
Standing up to the thug, she testifies against him in court, but – thanks to her own handiwork – Maroslav comes off as the good guy. Frantic to convince the jury otherwise, Angela breaks all her own rules, her wacky testimony making headlines around the world. But in the end, karma, love – and justice – finally prevail.
Written and directed by Colleen Patrick.
Also starring: Jim Holmes, Rick Overton, John Fugelsang and Kristina Lilley.
TRAILER
MAX's BEST
THE WHOLE TRUTH is listed on MAX's *best DVD and Blu-Ray picks* list for February.
MAX's list has a circulation of more than 4 million media outlets and readers world wide, and only reviews films that it considers quality films!
Here's what the reviewer said:
"A fast-paced satirical comedy about a beautiful acting coach (Elizabeth Röhm) who coaches a handsome but ruthless mobster (Eric Roberts) on how to work the court system to win a jury acquittal. She gets help (sort-of) from an also handsome but washed up television celebrity (Sean Patrick Flannery) who happens to be in love with her. Which fellow does she wind up with and does Roberts get off the court hook? Or maybe she can do better than either, and get a dog instead. Check it out. It's something different… it's really funny. On DVD from Green Apple Entertainment."
As if this were not enough (I'm breathing in a brown paper bag), our little screwball comedy is on MAX's BEST list alongside other "bests" released in February: Downton Abbey Season III and The Dark Knight Rises.
Interviews
Here's what Eric Roberts says about working with me on The Whole Truth!
Here's what leading lady Elisabeth Röhm says about working with me on The Whole Truth!
Here's what Sean Patrick Flanery has to say about working on The Whole Truth!
Here's what "Mr. Character Actor" Jim Holmes has to say about working with me on The Whole Truth!
Here's what comedy masters Rick Overton and John Fugelsang have to say about working with me on The Whole Truth!
Here's what Kristina Lilley has to say about working with me on The Whole Truth! Kristina is a major, multi-Emmy Award winning TV star in Spanish speaking nations and on US Spanish TV. I was her acting coach when she lived in the US for a couple years - she speaks English and Spanish without an accent. I'm proud to call her a friend - but she auditioned just like everyone else and nailed the role! She plays a good cop - a detective. She's famous for playing mean, sinister, evil characters for her regular Spanish TV and film roles.
Here's what producer Larry Estes has to say about working with me on The Whole Truth! When he worked at a studio in Hollywood, he green lighted such classics as Sex, Lies and Video Tape. He has gone on to produce some 80 films.
Listed in reverse order of release. All are available at audible.com. Click through on any image to hear a sample or for more details.