Acting for Film & TV
Colleen is currently coaching actors as time permits.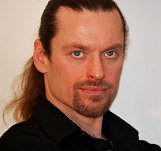 (CP note: Kevin is on his way to Romania soon to co-star in the Toronto Films feature Abused in America.)
"Embarking upon the transformational journey of becoming an actor, I've encountered many wonderful discoveries, most of which I never anticipated. I am very grateful for everyone who has come into my life on this path; Colleen Patrick is certainly at the top of the list.
At first, showing up with my own limited view and small-world perceptions, I came to her full of myself, and to the best of her ability she helped me learn how to assimilate lines and worked with me to become as natural in front of the camera as she could, given my 'already always knowing' mentality ... and it worked pretty well; I learned how to get the roles I was auditioning for, and acted decently in several local independent films. But something was missing...
One of the great insights she shares is valuable in many situations: on doing auditions, she says; "you're not there to get the job"... "HUH?" I say... "But I WANT that job!" ... "Exactly" she says, with her charming razor-sharp wit and deep confidence that somehow has you realizing you are in the presence of greatness. She then says, "Nope. You're just there to have fun and make friends."
Just this one insight changed my life... I was busy trying to get jobs instead of just acting, just being, enjoying and making the most of the moment. The most of life.
Still, something was missing, or perhaps more accurately, something in me was still covered up.
I learned we all have blind spots. Blocks. Things that prevent us from seeing ourselves clearly and authentically. Helping us work through these obstructions is where a coach can be so powerful, especially one that truly cares about our best and highest good.
There is a much deeper world going on than I was aware of; a significant, subtler and vastly more powerful set of universal principles at work than I ever realized...and we inhibit the flow like a kinked garden hose. Back then, I thought it was about 'becoming an actor', about trying to find something I didn't have or possess. Now, I see the way is open; let go, and embark upon the greatest journey ever; the journey of Self discovery.
Only through understanding where and why we start and move can we understand where and why our characters begin and travel. Getting real with ourselves allows us to create real characters.
This is the work we do, together. We come together, set our intention, get out of our own way and simply allow the greatest expression of life to flow, through the creation of characters – their thoughts, reactions, movements, self-image, intentions and desires.
Now my work as an actor, and my very life's purpose come together; it becomes about sharing my true Self – as myself or as my character. And how to keep the two separate!
This to me is success, and it feels so good.
Love and Gratitude"
-Kevin Arthur Hart, Actor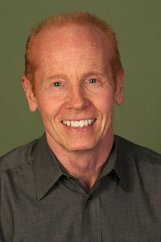 "Like most directors of a production of any kind and with rehearsal time at a minimum I really didn't have the time to thoroughly coach the actors in my recent production of 'The Enlightened Message of Scrooge.'
I relied on them to do their "work." I must tell you, there was one character missing from the script for this occasion. It was the "angel" that appeared and helped me take the cast of my production to a whole new level. That angel was Colleen Patrick. I've really never seen such a turnaround in an actors performances, especially after just 30 minutes or less of Colleen's personal coaching.
I can't say it was magic or a special elixir she made them drink, but there were absolutely night and day results after their time with her. AND, the actors were so excited and empowered with what they learned.
I know they will carry that learning with them in any future work. Colleen coached four principle actors and supporting characters as well, and her skill made all the difference in the world. I have a history of over 25 years as an actor, director and producer in professional theater, television and film. I trained with some of the best, including HB studios in New York and know how important a coach can be.
Careers and great performances are often grounded in the kind of coaching and training a performer receives. I know the level of expertise Colleen has as a coach does just that. It not only changes an actor's performance, but on a greater level, it opens them to their absolute potential that is so very critical to anyone's success. I certainly experienced that success when working with Colleen and am so very grateful."
-Michael Ingersoll, Director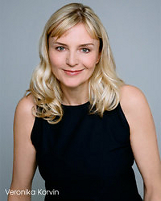 "I'm an actor in New York City. I had a long conversation with Colleen in which she coached me over the phone and gave me feedback on my acting reel, which we watched simultaneously online. I never thought I could learn more about my profession than I already knew but I did.
The following day I auditioned for - and booked - a gig in the new Ben Stiller film (which will more than pay for my CP coaching session!).
Her approach is unique, exciting and unbelievably helpful. It gave me some strange power over my insecurities and ... improved my confidence a great deal. Colleen has a very special gift and I would highly recommend contacting her for any career advice you may need.
Thank you Colleen !!!"
-Veronika Korvin, Film Actor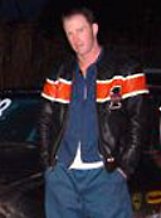 "Colleen Patrick is the most professional, detail oriented, hardest working writer/ director/ film acting coach I have met. For the actor serious about his/her career I feel working with Colleen is one of the best investments you can do.
I applied every skill and bit of knowledge I acquired from Colleen when making my feature film CLUTCH. I still do my MDR's* today!
Film acting and film making is a craft- Fill up your toolbox and hone your skills. Colleen Patrick will help you become your best."
-Jay Rowlands, Film Actor/Director
*MDR's: Colleen Patrick's Minimum Daily Requirements
---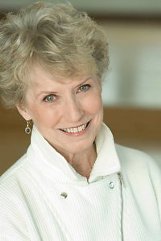 "Colleen is so encouraging and supportive.
As a result of her training, I can honestly say that I have all the confidence in the world. From the moment I open the door to meet someone about a project, I am not afraid because I know there's something in me that's going to work for the role and for them.
I know I'm going to work.
Before I studied with Colleen, I was mostly taking classes and had just a few jobs, mostly unpaid.
Since CP, my working life completely opened up - and my income from acting for the camera keeps increasing. So far this year (at the end of April) I've made more money than I did all of last year!
I am having the time of my life doing something I never knew I wanted to do. I mean I'm 70 years old! CP told me there was work for people my age - paid work - and I'm happy to say that is true.
I'm just a youngster compared to Betty White - I'm thrilled about what I have to look forward to!"
-Judy Findlay, film & television actor
---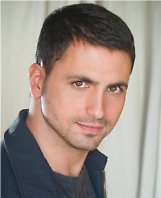 "Colleen Patrick is absolutely the best! As an actor, I felt I learned more from her in 2 private sessions than I did in 3 years worth of training schools and classes. Here I am now 7 years later and still working with her. She coaches from the ground up giving you the skills, confidence, necessary training and preparation for our industry that is needed. She is also a very well known writer and director so myself being actor it is a bonus to learn all stages of production from a well rounded experienced coach. Through the years she has become much more to me than a camera coach... more like family now. Thanks for the inspiration and preparation Colleen,... now let's get to work ;o)"
-Dustin Jones, film & television actor
---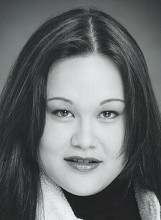 "After years of training and acting in Seattle, I finally made my way to the East Coast and began my studies as a "serious" actor at New York University's Tisch School of the Arts. My education consisted of work within the university as well as intensive training at Stella Adler's Studio of Acting in NYC. But after my freshman year, I realized that something huge was still missing from my career. I felt that despite my acclaimed training, I still lacked the know-how, the confidence, and the tools that I really needed to make acting not just something that I did in class, but something that I could do as a career. I knew that I needed more to become a self-supporting, working actor - I needed COLLEEN PATRICK. I sought her out, and after becoming fast friends for life, she equipped me with the ability to use my talent and training in a completely professional and effective way.
Her work with her actors goes beyond what anyone will get at a University or Studio of Acting - she deals with the soul, teaches you the dedication and perseverance you need, and provides you with a technique that never fails.
I've been working with her for years now, and as a camera coach, she has changed my career. When I returned to New York, I began nailing all kinds of auditions from "Sex and the City," "The Sopranos," to independent film work. As a friend, she has changed my life forever, giving me unrelenting support, and several stitches in my side - NO ONE can make a person laugh as heartily as CP does.
If you want to take your career to the next level and find out what's really up when it comes to getting the auditions, nailing the job, and working as a professional who continues to book jobs, CP is the woman to go to. Within a week, your outlook on life will be so much brighter.
Thanks, Colleen, for all your love and support. I can't wait to get you out in NY!"
-Rachel Perry , actor, New York
---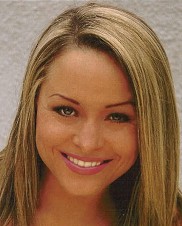 "I can't express enough of how Colleen has filled in the missing gaps of acting and the entertainment industry. Her view and wisdom is truly one of a kind. I have been acting for nine years, and in the six months of working with Colleen I have learned so much more than ever before. I now have the knowledge, confidence, and tools I need to become the character and be prepared before I even walk on the set for rehearsals. Not only is she an amazing coach but also the perfect team mate!
Thank You so much!"
-A.J. Tolliver
---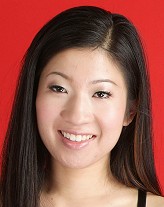 "I wish I had found Colleen sooner!!. All my schooling (I'm a journalism college graduate) and work in the TV news business could not compare with all that I have learned from Colleen within these past few months. My knowledge, confidence, writing abilities and on camera work have gone up to an entirely different level.
Colleen has the gift of being able to challenge your abilities, inspire you to do your best and to make one realize the bigger picture. She also has the amazing ability to individualize new concepts and ideas to her students. Her exercises not only refine your skill, but also allow you to discover things about yourself to tap into. She knows how to let the best of you come out.
Working with Colleen has opened up so many opportunities for me. She has allowed me to aspire for much more then I had originally thought possible.
I feel truly blessed to have found Colleen, she has definitely made a profound impact on my life. Her passion and years of experience are priceless. She has a personal investment in all her students and you can definitely feel that she cares. I can't rave about her enough and I really don't know what I would do without her!"
-Tanya Woo, broadcast journalist
---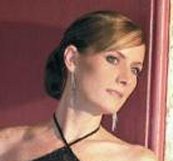 "Colleen Patrick changed my life. She is my acting coach and my friend.
With Colleen I was able to change my view of our craft as actors. After more than 20 years as an actress for Latin soaps, Colleen taught more about the craft, and showed me how to renew my enjoyment of acting again. She showed me that as an actress I can play any character , no matter how complex the character. She taught me about casting, about the business, and also that any character I decide to play has a universe of possibilities.
I have to thank Colleen, and every time I do a scene I remember all the things she taught me and that makes my work funner and easier.
Being coached by Colleen is a privilege and an honor. I admire her as a coach and friend!!
THANK YOU COLLEEN!!
-Kristina Lilley, actor, South America
---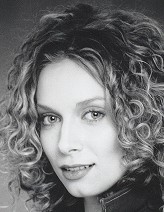 "When I started working with Colleen Patrick a year and a half ago I did not know what a pleasure and a honor it would be. From day one she made me feel comfortable. She really challenged me to grow, not only as an actor, but as a person. Some days were really hard, but the thing about Colleen is that she'll never give up on you, and she won't let you give up on yourself just as long as you meet her half way! She has always given me lots of praise when I did a good job, and she gave me good constructive criticism when I needed it. She has tons of knowledge about the business, and shows you paths to take, but always leaves the final decision up to you. She has an enormous amount of dedication and love for her students, and makes you feel you are her only one - even though she is the busiest woman I have ever known! Working with Colleen has been without a doubt one of the best decisions/opportunities that I've had. She is a true professional, but most importantly a good woman with a kind heart."
-Heather Lynn, actress, Seattle
---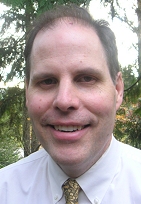 "I have been working with Colleen as my coach for almost two years. During that time, with Colleen's help, I have noticed a huge transformation in how I work with my clients and how I view myself. My business has also grown considerably.
I originally engaged Colleen for help with the "drama" involved in my sales presentations. As our coaching relationship has matured, she now helps me with broader issues concerning myself and my business. And, I still look to her for advice on specific sales situations.
I cannot count the times where her advice has made the difference in helping a client. I have always found Colleen to be honest, accessible, and concerned with my agenda rather than hers. Her acting and coaching skills are without question.
She also provides me with a refreshing perspective on my business and industry which has changed my thinking. I have worked with other coaches over the years, but the day Colleen and I started working together was a turning point in my life and business."
-Charles S. Zittel, Financial Consultant
---
"Colleen is amazing, she is inspirational! Colleen has given me deeper insight and understanding of my craft and myself, more than I ever thought possible. She pushes you to excel, to learn and grow in ways you never thought possible. All the while she is there to encourage and support you. Working with her is the most phenomenal experience."
-Amy Lynn, actor, Seattle
---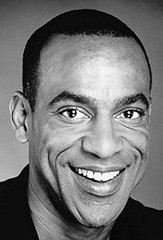 "Colleen's coaching has changed my acting career. Now I have skills and confidence in my ability to act like never before. She has a way of bringing out the best out of your soul. I feel blessed to have her as an acting coach and friend."
-Monzell Lewis, actor, Seattle
---
Colleen coached clients preparing for appearances on news and talk shows such as Today and Oprah. In addition, she coached staff and experts appearing on free (NBC, CBS, ABC, FOX) and cable networks such as CNN, CourtTV and Fox Sports Net, as well as professionals such as lawyers, doctors and others who appear on media.
NAIL THE AUDITION, LAND THE ROLE, DO THE WORK
Colleen's actors have been seen on: US, Canadian and Spanish network TV series; sitcoms; they've worked with Sydney Lumet and other noted directors, acted in feature films (studio and indie) made in Seattle, Canada, LA and South America; shorts, US and Latin American soap operas, commercials, CD ROMs, industrials and other projects - in speaking featured, principal and lead roles. Many of her actors are already professionals, others became professionals as they worked with her.