The Whole Truth
The official website of my first feature-length movie. Here you'll find stills, cast and crew interviews and biogs.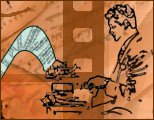 Script Fly
This fantastic resource offers access to thousands of screenplays stretching back over 80 years. There's no better way to learn how to write a great screenplay than to read one.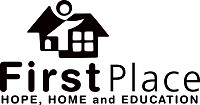 First Place
First Place is a charity devoted to educating and nurturing children whose families struggle with the risk or reality of homelessness. They offer housing, education and support to help families find permanent homes.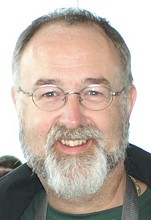 John Beresford
John is my webmaster, friend, writing partner and all-round great guy! Like the plumber who never has time to fix his own bathroom, John took forever to complete his own website. It's a joy finally to be able to give him a spot on my links page. BTW if you want to know why it is so crucial that we be true to ourselves, read John's essay on the subject!!! -cp

Academy Puts Thousands of Scripts Online
This is an invaluable resource for any serious screenwriter, film buff or script reader, thanks to the Academy of Motion Picture Arts and Sciences.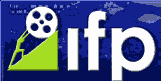 Independent Film Project
The Independent Film Project has all sorts of ways to educate indie filmmakers and support independent films. It also holds the Independent Spirit Awards, recognizing outstanding films made outside the studio system.

Screen Actors Guild
Camera actors: Find the answers you seek about working in films from the union that represents American screen actors!

American Federation of Radio and Television Artists
Camera actors: find the answers you seek from the union that represents American artists who work in TV!

Director's Guild of America
Film/video directors: the DGA represents professional directors in America and has a fountain of information for all serious directors!

Writer's Guild of America
Screenwriters, TV writers, video scribes: this website is loaded with information, help and opportunities for you!

Coronation Street ("Corrie") is the longest running television soap opera in the world. This British soap runs in prime time, retains top ratings even after nearly 50 years on the air. It features few "pretty faces" and is set in a working class neighborhood. The acting is fantastic, the writing (generally) excellent and the key to its success is its humor as well as its rich characters. This show has a great deal of personal and professional importance to me - a Corrie chat room is where I met my best friend and writing partner!

Michael Maricle
Michael's my piano teacher. He's an accomplished vocalist, performer, synthesizer, musician and pianist - and he understands how to teach someone like me. I'm lucky to have found him because he understands how to teach a unique individual like me - I've played by ear and composed music on the piano, and until I started studying with him did not read music. In addition to public performances, Michael occasionally presents intimate concerts at his home for friends and acquaintances, and they're genuinely special. His new CD will be recorded soon.

Modern Digital
Where I get all my digital post production work done: Modern Digital!
The horrific human tragedy of international trafficking of children and women for sex slavery is fought daily by this dynamic, dedicated group!
Lights! Camera! Action! This group of adult volunteers pose as children on internet chat rooms. When sexual predators attempt to meet them in person, these "kids" video tape the offenders, then give this photographic evidence along with the accompanying often repulsive chat room transcripts - to cops, who then take legal action. The long list of sexual predators they've busted includes a rabbi, teachers, doctors and military personnel.