Previous entries in the "congratulations" list:

Congratulations, Samantha Morton!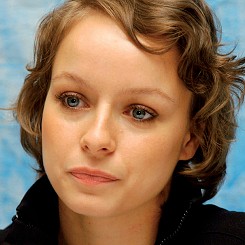 Winning best supporting actress Golden Globe award for her role in BBC/HBO's production of Longford! Well done!
And even more congratulations!
Samantha will be directing her first feature film about a subject she knows too well - UK government child care system, laws and operation. Samantha, who spent time in British child care herself, explores the experiences of a nine-year old girl in child care. She co-wrote the script with Tony Grisoni ("Fear and Loathing in Las Vegas"), and describes it to the Guardian's Leigh Holmwood as "an age-old story about a little lost girl trying to find love. She just happens to be in (British government) child care." The film should be released next May for broadcast on the UK's Channel 4.
Chances are it will be aired in the US on HBO and Canada's CBC-TV.
Best wishes for your new directing career, Samantha!

Congratulations, Ryan Cooper!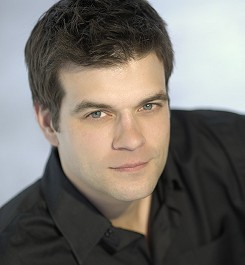 Ryan's photo was on the front page of The Seattle Times recently because he portrayed serial killer Ted Bundy for a British production company doing a story about him. Way to go, Ryan! Today The Seattle Times, tomorrow Variety and The Hollywood Reporter!

Imagine my surprise.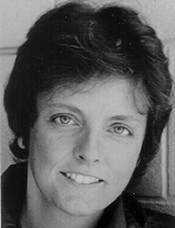 I opened the envelope from Los Angeles - no return address - and discovered I'm a quarter finalist in the Writer's Network Screenwriting and Fiction Competition with my script, The Whole Truth!
I wasn't expecting to hear anything about it because it's close to a first draft version, but I wanted people to read the story and concept, which I think is fresh, funny and would appeal to a broad audience.
I actually forgot I sent it in, but I did because it's an unusual competition - judging is based strictly on story, storytelling, concept and dramatic elements. More than 2,000 writers entered, semi-finalists will be announced by December 1, when you can read my name on their website as one of many quarter-finalists!
The letter telling me I'm advancing said, "Your submission received very high marks in both storytelling and concept."
Now that is good news!

Congratulations, Heather Lynn!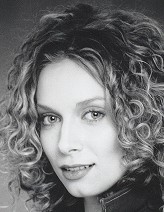 She's been cast as the lead in writer/director Tamera Valijean's short film, POV. Heather plays not one, not two, but three roles in the film - portraying various personalities of Debbie, a freshman cheerleader with personality problems. Heather took time off from acting for good reason, when she was sorely missed, but is back now! This is the result of her first audition since returning. You go, girl(s)!

Congratulations, Sara Klein!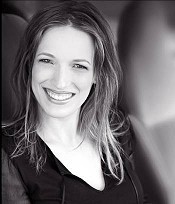 She plays a suspicious newspaper staffer in the quirky indie short, Kali's Personal. It's an adaptation of the short story from David James Duncan's award winning volume River Teeth, about a mysterious personals ad, and the mayhem that follows it. She was cast in the speaking role (with lots of improv required as well) after her *first* audition. Ever.
You totally rock, Sara - all that hard work and perseverance paid off!

Congratulations, Kristen Hulscher!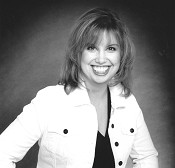 Kristen has landed one of the best, most fun, challenging and longest-employed gigs around!
She's a new core actor in the ongoing (for 10 years!) Mystery Train troupe! A classy dinner on a classy train suddenly becomes an intriguing "who done it" murder mystery. The actors endear themselves as regular passengers in the fine mobile dining rooms, so imagine the surprise of guests when they realize they may well be sitting next to a homicidal maniac!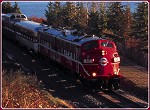 Fortunately, a proper police investigator happens to be all aboard to solve the mystery with the help of passengers - many of whom are also suspect, for no one can be ruled out by this ditzy -- I mean dedicated detective.
The train runs year 'round, the Mystery Train runs several days a week.
This is a perfect job for a camera actor, because intimacy is the key to every camera performance, and there's nothing more intimate than performing with people sitting immediately to your right, your left, behind and in front of you.
Kristen plays a different lead character for each rotating mystery - there are three so you can go more than once and not have to be re-traumatized with the same old horrible homicide!
This experience will lead to a lot of camera work because Kristen is building a repertoire of subtexts that will stop a train! Or .. at least be a real show stopper.
And for me it's way fun to hear of her new characters and shows and all the fun she's having developing characters who have to interact with total strangers all the time. You go, girl!!

Here's the Heinz ketchup commercial I shot last week and finished editing last night with the assistance of Seattle writer/director Laudon Williams - just in time to meet the submission deadline for the Heinz 57 Ketchup commercial competition!
The superb Mom in the 30-second piece is Kelli, the great kids are Konnor (blond) and Joe.


Mega-Congrats to Bob Bledsoe!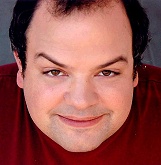 Bob co-stars in the new sitcom, "The Bill Engvall Show," premiering next Tuesday, July 17, at 9pm on TBS - his first episode airs Tuesday, Aug. 14.
He's a series regular on BET's new hidden camera show, "Socially Offensive Behavior," premiering Wednesday, July 25, 10pm. The creators of Ashton Kutcher's "Punk'd" are the producers.
Um, Bob, buddy. It's so .. unusual .. to think of you as being .. ah .. you know, socially offensive. In any way. So out of character for you. I mean, seriously, it was a total accident your party invitation had the wrong date on it.... ;-)
Talk about the luck of the draw! Bob just finished writing and voicing a new animated pilot to be pitched to Comedy Central soon. Producers say they're excited about its prospects!
And he has the write stuff: Bob has been hired to write a feature film for the independent prodco "Reef Pictures". Bob also stars in the comedy, set for production in October.
He's also featured in the documentary "Comedy 101" with Kyle Cease. The doc may air on Comedy Central and will also be available in stores with the release of Kyle's new DVD on Comedy Central Records this fall.
Pacific Northwest Actors: if you've followed Bob's career since he moved to LA (not that long ago), you know he's doing terrifically. He and I are in negotiations to put on a seminar about working in LA. The do's and don'ts, the myths and lies and pressures and phonies you'll run into. Bob is like me -- he will give you just the straight story, with all the information you could hope for about getting work as an actor in LA.
If you're interested, contact me at cpcontacts@comcast.net with your information. The more people attending, the more economical we can make the workshop for you.
Want to check out Bob's myspace site? Click here.

Congratulations, Jarrod Turpin!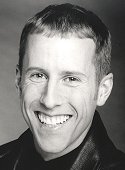 He's been cast in a Microsoft video - playing *six* roles, among which are as an office worker, painting model (ala the famous David only with some attire!), boyfriend at the beach, "hallway warrior," and an interviewer at an Academy Awards-type scene. All the work on his physique and becoming a certified personal trainer have paid off for this computer professional because he's also up for a fitness machine commercial! You not only rock, J, you ARE a rock! ;-)

Congratulations, Michael-Ellyn!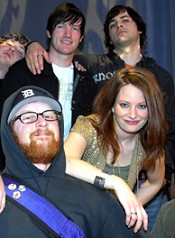 SHE'S THE HOT HOST OF LIVE MUSIC TV SHOW "HOT ROCKS" on SCAN, Comcast Cable Channel 77 and 29 every 2nd and 4th Tuesday of the month! This show airs LIVE from 9pm-10pm to and estimated half million viewers in King County, Washington and is simulcast to the world on the net at the Hot Rocks website. Hot bands, hot musicians. Who's just hot? Who's sizzling? Check it out!

Congratulations, Shannon Colcher!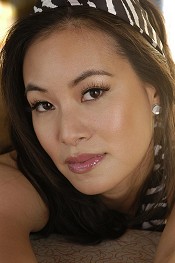 Shannon's been cast in the lead role of Kim in the smash Broadway hit Miss Saigon for a major British Columbia musical theater (details coming!), sings with an R&B band going on tour later this year, as well as being one third of a 3-part harmony women's group recreating World War I and II songs in Seattle nightclubs! How much success can one person handle? When it comes to Shannon? Everything that comes her way!
YOU ROCK, GF!!

Congratulations, Matt Crabtree!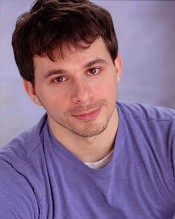 Matt stars in the touching drama, The Boardinghouse at Los Angeles' Write Act Repertory Theatre. Written by Ann Noble and directed by Darin Anthony (who also directed the extraordinarily successful, long-running Book of Liz that also starred Matt), the play is an Interact Theatre production. This is a terrific follow-up role to Matt's memorable appearance in the series' opener episode of Grey's Anatomy! Matt, whether comedy, drama or the top-rated TV medical soap opera? YOU ROCK, buddy!

Congratulations, Ryan Cooper!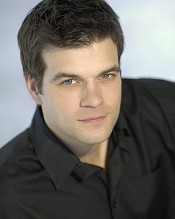 He's working on the new SAG (paid) indie feature "Morning," being shot in Seattle. He plays Alan -- the man who shared a past with the leading lady! Another juicy role! You totally ROCK, Ry!

Congratulations, Lisa Skvarla!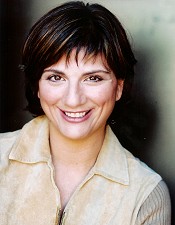 She's been cast in Radio Tribe Productions' pre-feature indie short Hyper Rage! She broke the gender barrier in casting for the film because as cute as she is? She also has *very* advanced martial arts skills!

Congratulations, Ryan Cooper and Michael-Ellyn!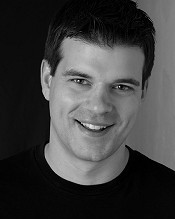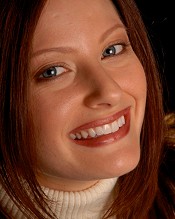 They've been cast as the romantic couple in the new indie feature "Slow Dancing," to be shot soon in Seattle!

Congratulations, Kevin Hart!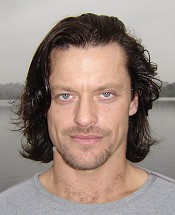 For being cast in his first film - as (believe it or not) a tough guy! IRL he's a total sweetheart with his priorities in the right place - including working his tushie off doing his coaching homework!

Congratulations, Sapna Schwinberg!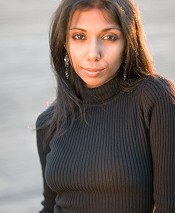 Sapna landed the paid gig as Host for Phil Davies' Foreign Travel -- Do's and Don'ts - India. While that's nice - the real news is that she was hired after just one session with me. And it was her very first audition!
She is the second performer to get cast this week after just one session with me. I love my job!!

Congratulations, Bob Bledsoe!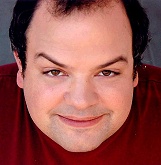 Our award-winning stand-up comic and actor has been cast in TWO commercial cable network television programs!
The first role is for the producers of "Punk'd" -- who created "Socially Obnoxious Behavior," which airs this season on BET. He also plays a recurring role on the new TBS sitcom "The Bill Engvall Show," which starts in June.
Not satisfied *just* being a star in two TV shows, Bob and his writing partner Kyle Cease voice the pilot for their new animated series next week. Hmmm. Let me put on my soothsaying turban and put the hermetically sealed envelope to my forehead. The question is: who is kicking show biz butt with a show that gets picked up by The Powers That Be?
(Ripping the top of the envelope off, blowing into the sterilized container, removing the piece of paper with the answer).
And the answer is: Bob and Kyle!!!
Stay tuned for more news from LA from Mr Bledsoe!
As usual, Bob - you totally and completely ROCK!

Congratulations Ryan Cooper!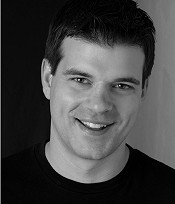 In near record time, Ryan is scoring a legion of jobs in films, commercials and industrials! He's the lead in JWilco Productions' True Stories from the Latter Days in rehearsals to be shot soon; he is the principal lead in Nathan Vass' Homeless Project - going *way* against type and was a cop in Stuart Townsend's feature Battle in Seattle. Some of his commercial credits include America Online, Doug's Lynnwood Mazday and T-Mobile (print)! Stay tuned because this hard-working actor is up for more roles and commercials to be cast shortly!
Ryan ROCKS!
He's one of the most professional performers with whom I've ever worked - he's really making his mark on the Northwest acting landscape - I expect him to be in demand in larger markets within the year!

Congratulations, Michael-Ellyn!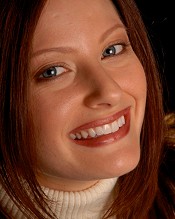 One of the most employed actors/hosts in the Northwest, here's the *short* list of her recent credits: Angela (principal lead) in the actors' reading of my comedy feature Nothing But The Truth; series lead in Nils Osmar's sci-fi feature Demea; lead role in the indie shorts: The Cost of Reform, Addiction, Ballbusters, . She hosts Hot Rocks, a Seattle TV Variety Show. Commercial spokesperson: Auburn Approved Volkswagen, The City Buzz; The Seattle Minute. Industrials: The Daily Report; Danskin Ultimate Treadmill Workout; Air Force training video. Michael-Ellyn is also a popular singer in the Northwest - appearing solo and at on-going appearances with The No Jive Five Jazz group currently performing at Seattle's St. Cloud's Restaurant! Whew!
If her recent growth in our coaching sessions are any indication? She, too, will be in demand outside this region within the year - you go, girl!

Congratulations Matt Crabtree!

For your sterling performance in the series' season opener of Grey's Anatomy! Only about a trillion million bazillion people saw you set the doctors free! :-)

Congratulations, A. J. Tolliver!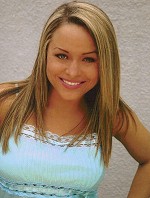 Our girl is working her little acting a** off! In the last month alone, she performed as a principal character in a Microsoft video, look for her as the lead mover and shaker ( '- ) in a new fitness video, The Ultimate Workout by Sport Art Fitness - it will be available in stores this August. She was also the co-lead in an Air Force training video about how to make healthy personal and professional decisions. Now that was *real* acting - she played a 21 year old drunk woman - first, Amanda's a teetotaler and second, her real age will forever remain a secret because this actress can play any age over 14! Of course not only am I proud of Amanda and all my actors for getting so much work, I'm also thrilled, as I remind them, it means they can pay their devoted coach what she deserves!
'- )

Congratulations, Jarrod Turpin!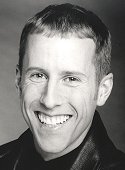 Jarrod has been cast in a Microsoft commercial, playing five separate characters, each with a different occupation. A great showcase of his acting and professional range!
Interestingly, he's doing this commercial - and possibly another before the end of the month - for the very company he used to work for. He quit to follow his passion ... becoming a full-time actor!
The Turpinator is on FIRE! (or En El Fuego for our Latin friends :-))

Congratulations, Samantha Wilson!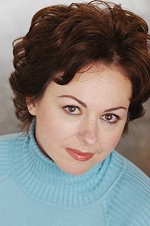 Our former model and cop - now a defender of children everywhere - announces that her Kidproof organization has gone international! Kidproofusa is open and ready to help parents, law enforcement and kids protect themselves from predators and any threat to their safety!

Congratulations, John Beresford!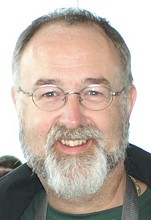 My writing partner and erstwhile valiant webmaster was hired to write a daily blog all about UK television programmes he chooses. He discovers, reviews, ridicules, lambasts and praises all sorts of viewing fodder in Great Britain on TV Scoop

Congratulations, Rachel Perry!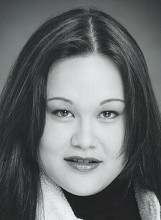 She just graduated from NYU's Tisch School of the Arts, studying at the Stella Adler Studio! This talented actor doesn't *need* any degree to have a successful acting career -- but having that diploma gives her some pretty terrific contacts, and the school's reputation for being tough and recognized in the business is spot on!

Congrats to...me!
I've been selected by editor Eric Lilleør to be the "camera acting" columnist for the new international filmmaking slick magazine, movieScope!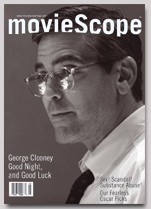 movieScope will cover all the "above the line" elements of filmmaking: writing, producing, directing and acting for the camera. It's very humbling to be asked to join the notable group of staffers and columnists - the company I'll be keeping is pretty elite. movieScope's staff and columnists are selected from all over the world.
In addition to writing about what I know, I'll be interviewing the best film actors in the world - most of whom you probably know and very well - others you'll discover because they deserve to be recognized for their outstanding work!

Like me, Alec Baldwin's mother kicked breast cancer to the kerb - and went on to establish the Carol M. Baldwin Breast Cancer Research Fund! Visit her website here:


Congratulations, A.J. Tolliver!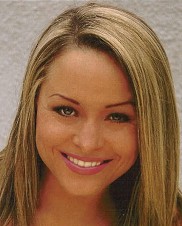 A.J. has a lead role in the indie feature/thriller Seven, shot in Seattle!

Congratulations, Dolores Rogers!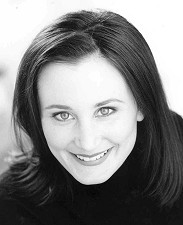 Dolores was recently cast as bizzaro character Bethany Ann Babcock in the indie TV sitcom 35th Street Mission! She's also a leading voice talent in the Northwest and helps KCTS-TV, Seattle's PBS station, with their on-air fundraising. You can also see her in my "Behind the Movie Screen" project at http://www.director3.com!

Congratulations, Kristina Lilley!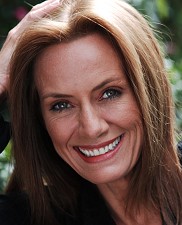 Our award-winning international star continues to be cast in internationally broadcast Spanish language novellas (NBC-owned Telemundo in the US). There's a less than vicious rumor spreading that our popular sitcom, soap opera, novellas and dramatic actor may be guest starring in upcoming NBC-TV programs! Spanish novellas have actually been beating the top three American networks in the ratings - so they want to take advantage of their top-rated programs' Spanish actors. Kristina has the added advantage of being incredibly, articulately bilingual - she has no accent speaking either English or Spanish!

Congratulations Bob Bledsoe!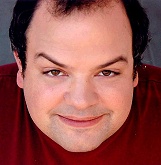 Bob's appearing in a sketch on The Tonight Show with Jay Leno Thursday, August 3!! See you there, BB!

Congratulations Brittany Quist!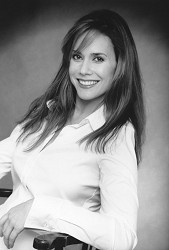 You'll see Brittany on TV lots in the near future - she's doing the national Dodge commercials! Um, sadly, Dodge reps are not giving her a vehicle to say thanks for doing such a great job ... ;-)

Congratulations, Brittany Quist!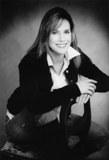 Brittany just landed the role of a tough defence attorney for a true crime re-enactment program that will be shown on Japanese television - so millions of Japanese viewers will know who she is before millions of Americans do! ;-) Wait. Millions of Americans and people 'round the globe have already seen her in her Bowflex commercial. I mean in a stunning, hard-hitting role!

Congratulations Bob Bledsoe!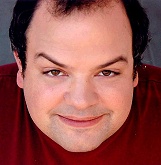 Bob landed a guest role on an episode of the new Fox TV dramedy Pepper Dennis starring Rebecca Romijn! We'll watch for you, Bob!

Congratulations, Jarrod Turpin!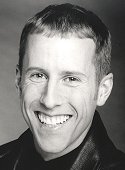 Jarrod was just picked up by respected Big Fish NW Talent Representation Agency! They saw him, loved him and, like me, were hooked on his talent and skill! Jarrod ROCKS!

Congratulations, Brittany Quist!
Brittany was cast as quirky, obnoxious Stacey in the indie sitcom 35th Street Mission; she just performed as The Hottie in the well-produced short film, The Bookie; co-starred in the indie feature The Evading, and auditioned for the role of Billy Tipton for the HBO project about an American woman jazz musician and novelty performer from the 1930's who lived as a man for decades before an autopsy revealed her gender.

Congratulations, Samantha Wilson!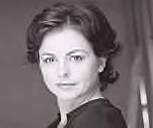 Fresh from a national book tour promoting her best seller, Safe Kids, Safe Families, Microsoft is sponsoring Sam to go on a cross Canada tour to raise awareness about internet safety for kids! An international child safety expert and creator of Kidproof, Sam will be the new public figure representing Microsoft as they work to eradicate internet abuses by predators and businesses that prey on kids online. Sam is a former cop and knows how to keep our kids away from the bad guys, so be sure to attend one of her presentations or catch her on one of her many media appearances!

Congratulations, Bob Bledsoe!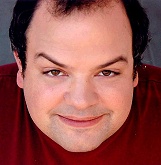 Award-winning actor, stand up comic and father of three (including twins!) Bob Bledsoe recently wrapped filming on his directorial debut in Los Angeles, a comedy short, "The Most Formidable Crime Fighting Trio in the History of Los Angeles County... Ever". The film stars Bob and legendary character actor James Hong. Bob is not only scheduled to direct another short film soon, he just signed with the top commercial talent agent in the US. BB is ROCKING and on a ROLL! Good guys *do* finish first!

Congratulations, Jarrod Turpin!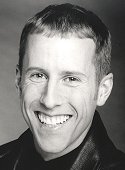 Jarrod has been cast as a compassionate, caring dad in the regional Washington State television commercial for Everett's Imagine Children's Museum! Quite a departure from the nasty-weird-depressed-conflicted characters he's portrayed in the past! The Turpinator ROCKS!

Congratulations, Brittany Quist!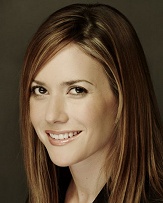 Brittany Quist is lining up enough leading feature film roles to keep her working indefinitely - and is making a fine reputation for herself as a top character actor in the Northwest. It won't be long before the rest of the country - and the world - discover her mega-talent. Currently filming Annodam Productions' psychological thriller The Evading, directed by Rick L. Winters; Brittany has also been cast in the new Bowflex commercial. Read about her new projects here when contracts are signed! Most importantly, Brittany is as beautiful inside as she is outside .. she TOTALLY ROCKS!!!

Congratulations, Kristina Lilley!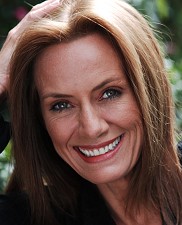 Yet *another* major kudo for our beloved international star! Kristina just won a prestigious international acting award - Premio Orquidea - for best supporting actress! The international acting awards show was held in Miami last month. Spanish speaking television audiences around the world know her best as the character you love to hate in her latest novella performance! She can be seen in the US on NBC-owned Telemundo network. We're thrilled for you, Kristina - and oh, so proud!

I'm proud to announce I produced, wrote and directed a "trilot" (a combination of "trailer" and "pilot" formats that I devised), "America's Firefighter," which is currently being considered for programming by a major US TV network. Tricia C. Woods is executive producer of "America's Firefighter" for G.G. Productions.
Stay tuned!
Good news! I'm currently producer-writer-director of another "trilot," based on my own concept - it's unlike anything now on TV. I'm extremely proud of it, and it should find a home at a major network. I'm also in development to direct my feature scripts Train of Reckoning (horror/thriller written with British scribe John Beresford) and Everyday Evil (crime/thriller). Call me butter I'm on a roll!

Congratulations, Kristina Lilley!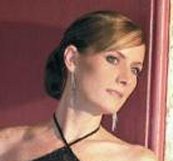 Our beloved international star, who has already received "best villain" Emmy-equivalent honors from her previous work is at it again as perhaps her most delicious evil diva yet - Edelmira Guerrero - in her new soap opera La Tormenta (The Storm). It can be seen on the NBC-owned Telemundo network in the US and other Spanish speaking networks throughout the world. Check out http://www.telemundo.com, and click on galeria de fotos to see the long list of characters Kristina has played in soap operas, comedy and drama over the years! ¡Ella SE MECE! (She ROCKS!!)

Congratulations, Tricia Woods!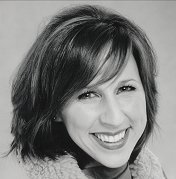 A year ago she was a homemaker with two kids, a husband and a dream. Today she runs her own production company, GG Productions, which is producing two network quality reality TV show pilots (concepts she created) in the Seattle area - AND she just auditioned for her first film acting role! This girl ROCKS!!

Congratulations Bob Bledsoe!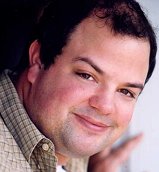 People's Choice "Best Actor" winner at Hollywood's 2005 Method Fest acting competition! Not bad for a Seattle boy who had *never* previously acted on stage (he has on camera) or studied method acting! BB rocks!

Congratulations, Dustin Jones!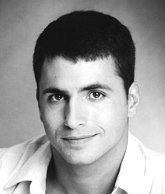 Dustin has been cast in a lead special operations soldier role for the action feature Squad 77, a Lion's Gate Film from Dustorm Productions, to be shot in Washington State. And ten-HUT! Producers are sending him to boot camp for prep! Dustin also stars in the surfing film Lake Montana, currently in production. Our budding buff boy ROCKS!

Congratulations, Catherine Hendricks!

The Seattle former felony prosecutor won 2nd place in the international Lit IDOL competition with her first novel, Judicial Discretion. Lit IDOL is like American/Pop Idol, only for writers from all over the world. Simon Cowell's brother Tony is one of the judges. Top literary representatives have approached her after her fine showing! You rock, CH!